1,Jiangsu Baolong's Re-Chipper series comprises the knives type Re-Chipper and the hammer type Re-Chippers. The knives type Re-Chipper is a modified version of the main Chippers and is used in the artificial board, pulp and paper industries for Re-chipping the oversize from the Chips Screen. These Re-Chippers are also used for chipping smaller wood pieces and residual from wood wood processing for comprehensive utilization of wood.
2,The features of this series of Re-Chippers include compact in design,ease of operation and maintenance, high throughput,safe, reliable and no grinding of knives is required. The Re-chippers can also be used for processing fuel for boilers. The production capacities of this series of Re-Chipper range from 2 to 10 T/h, customers can select from a range of our standard models to suit the requirement.
3,Special steel material is used for fabricating the hammers and shaft, and special composite material is used for the anvil rotor. The Re-Chippers feature good wear resistance, self lubricating, low maintenance and ease of changing parts.
4,This series of Re-chipper consist of base, rotor, feeding roller, shell, hydraulic system, electric system parts.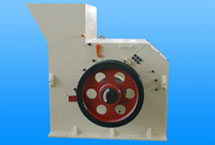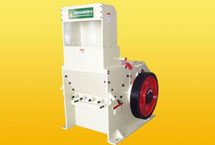 BX328 Re-Chipper BX326 Re-Chipper